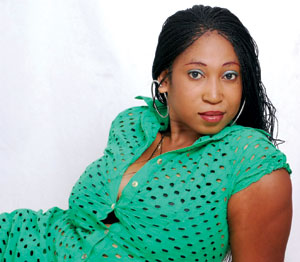 Cross-over Nollywood actress, Titi Osinowo, has said that despite criticisms from some quarters, the motion picture industry in Nigeria has come to stay.
The light-skinned script interpreter, who has featured in both Yoruba and English flicks, noted that for more than one decade, Nollywood has proven to be a major force to reckon with, thereby, urging the government to invest in it.
According to her, despite the socio-economic challenges, the future of Nollywood still remains brighter than that of crude oil and other resources that the government is giving much attention to.
"If the government gives Nollywood the necessary backing like what Hollywood is getting from the American government, I can assure you, our industry will become the numero uno in the world; and this will be in terms of quality, picture, effect, story line and other factors that make a good film.
"The point is, if we can come this far with little or no government support, the sky would have been the starting point if the situation is otherwise," the Ogun State-born sultry actress noted.
Load more