After one whole year spent pursuing the franchise and another spent on marketing, history will be made tonight as internationally acclaimed Disney's High School Musical will be staged.
The highly popular show with a cast of 32 young persons, is making its debut in Africa with two shows in Lagos and Abuja.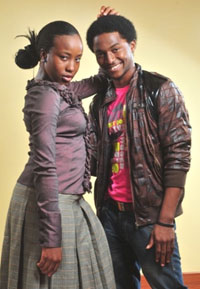 According to ace choreographer, Kaffy, who is the HSM's dance coach, the performance of the cast at the unveiling of the two lead characters in the stage musical show is just a tip of the iceberg coming from Nigerian talents, who, prior to audition for the project, had little or no experience in acting.
The organisers unveiled the lead characters after long anticipation. Minjin Adewale Lawson as Troy and Theodora Odinenu as Gabrielle, two young youths in high school with separate clique mates, who admired each other and later became lovebirds.
Speaking on the show, Sheila Okonji-Ashinze, CEO of KIDZ Trust, the exclusive license holder in Nigeria, showed enthusiasm after the contestants displayed a brief of their seven-week outcome.
She recounted the rigorous process in securing the license to have the show staged in Nigeria.
The HSM show will be staged in Lagos tonight and 30 May in Abuja, with comedian Ayo Makun (AY) and ace rapper, M.I., penciled down to host the show respectively.
Tarilla Thompson is the show's director, Stella Damasus, the voice coach and Emmanuel Ayalogu, acting coach.
Load more