Chief Coach of Oshodi Branch of the NURTW, Lookman Bakare, believes that his team can go all the way to play in the final of U-15 Akanni Olohunwa Soccer Championship.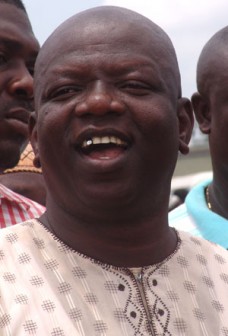 Oshodi will confront Ikeja Branch C tomorrow in the third round of the competition at the Campos Square Sport Centre, Lagos Island. The winner of the encounter will book a place in the quarter final of the competition.
Speaking ahead of tomorrow's match, Bakare said his side are the best in the championship and boasted that no team can stop them from winning the trophy.
Bakare thanked the team sponsor, Musiliu Ayinde Akinsanya, popularly known as Olu-Omo, for his financial contribution to Oshodi Branch Football team
"Olu-Omo is the pillar of our success. He donated a new set of jersey for the players and gave them winning bonus for each match they won. I'm happy to say that we are well motivated to win the cup," he said.
In some of the third round matches played on Monday, Surulere fought back to defeat Ikeja A 3-2, while Agboyi Ketu B lost 2-3 to LOB E.
Load more