As the nation marks the Children's Day today, Governor Babatunde Fashola of Lagos State, Nigeria, has called on students to shun all forms of examination malpractices.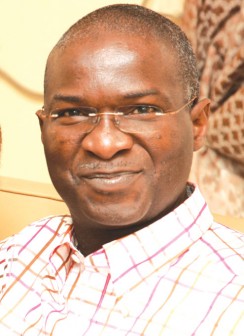 The governor lamented that exam malpractices had become so rampant and was an ill-wind that would do nobody any good.
He also asked students to shun all forms of social vices like hooliganism and other immoral acts that could destroy their future.
Fashola spoke at the Police College, Ikeja Lagos, Nigeria, venue of the Children's Day celebration. He said investment being made to improve the students academically was to enable them excel rather than engaging in exam malpractices.
"We are investing in you because we want you to grow into responsible members of the society.
"Crime does not pay. In the short run, the criminal may enjoy riding the latest and most expensive cars, but at the end, he or she may end up in jail.
"Set for yourself self-rewarding goals early in life and determine to pursue them and you will be successful.
"You will be a man of reckoning whose door will open all the good things of life," he said.
The governor who was represented by his deputy, Princess Sarah Sosan, urged the students to put their destiny in their hands and think about setting goals and targets to achieve them.
Special Adviser to the Governor on Education, Dr. Elijah Adewale, urged the students to brace up for the challenges of the future.
Adding that the state government was ready to issue appointment letters to over 1,500 teachers in the state.
He appealed to the students to avoid negative activities such as cultism, cheating, exam malpractices, among others that could turn out to be impediments in their quest for a brighter future.
Over 1,000 students drawn from various schools attended the Children's Day parade.
—Kazeem Ugbodaga
Load more