Ace stand-up comedian, Ali Baba, has revealed that he now shuns some regular shows in the country to allow other young talents to grow.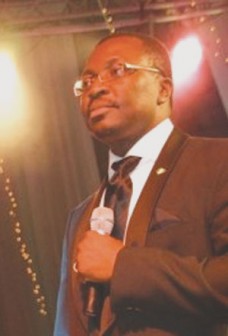 Making the revelation in a chat with Showbiz Trends recently in Lagos, Nigeria, Ali Baba said although the  comedy industry is growing bigger by the day, the number of new talents coming into the business is also rising commensurately.
"A lot of people have been asking me why I don't  appear in regular shows anymore but I want to say that the number of new talents is growing and people like me need to give room for them to grow," he explained.
According to the doyen of stand-up comedy, the influx of new talents into the laughter business may be due to money realised in it or because of the fame and popularity that come with it.
"I can no longer do every show that comes my way. I'll rather concentrate on mostly A-class and state functions so that my young colleagues can also have other shows to climb on," he added.
Meanwhile, preparation is in top gear for his event tagged Ali Baba's Aligations 2010 scheduled for 13 June at the Civic Centre, Victoria Island, Lagos, Nigeria.
The four-hour deluxe bash put together as part of his two decades on stage and celebration of his role as one of the pioneers of stand-up comedy business in Nigeria, will kick off at exactly 6 p.m. and expected to be witnessed by a gathering of crème de la crème of policy makers in Nigeria.
There will also be performances by the best and brightest of the Nigerian music industry led by King of the World Beat, King Sunny Ade, who will be supported by legendary Dan Maraya Jos, Tuface Idibia, Yemi Sax and the host, Ali Baba.
Load more