A Feast of Return, the showpiece dance drama of Africa's struggle for liberation, unity and democracy, written by poet Odia Ofeimun, is set for a nationwide tour.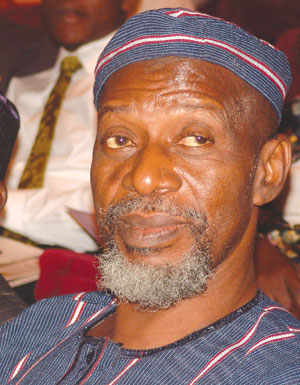 The drama takes the centre stage in the Bayelsa State capital, Yenagoa, today and will move to other states of the federation before 1 October, when Nigeria celebrates its golden jubilee.
The dance drama, directed by Felix Okolo and choreographed by Abel Otuedor, deploys Nigerian dances to project the themes of Africa's struggles as exemplified by the history of South Africa from the era of Dingiswayo and Shaka Zulu, to the anti-apartheid struggle and the Roundtable that gave South Africa the benefit of the Rainbow Coalition in the last decade of the 20th Century.
"We believe," said Ofeimun, the author/producer, "that this South African story is very much Nigeria's story and the story of all Africa. It is the proper entertainment for the year 2010, as many African countries, including Nigeria, celebrate 50 years of independence and as Nigeria commemorates 40 years of the end of the civil war," adding, "I call it a hit because we are showcasing the many colours of Africa and only Nigerians are various enough to present them. But it should not be turned into a Nigerian story. We need to pay attention to the particularities, the folklore of the South African situation and the scenes that must bring it to fruition on stage. We are, after all, trying to tell Nigerian and other African story…but one that has a meaning for our own social and political situation and cover all progression towards national self-awareness."
Basically, A Feast Of Return is performed by 30 people including actors, dancers and two musical groups in session. The dance drama parades some of Nigeria's finest theatre professionals including Ombo Gogo Ombo, Nissi George, Efe Mayford-Orhorha and Kayode Idris.

— Bayo Adetu
Load more