Paul Play Dairo, the award-winning musician and son of the late Juju music maestro, I.K. Dairo, had a close shave with death late last year when he was diagnosed with a kidney tumour. Born Paul Babatunde Dairo, this versatile producer and song writer in this interview with P.M .Entertainment, speaks on his health, the music industry and other issues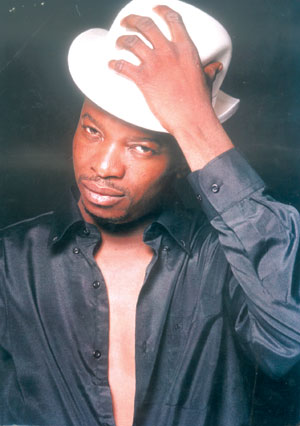 Q: Congratulations for surviving the illness that almost claimed your life last year.
A: Thank you very much.
Q: Can you tell us briefly what you went through during that period because there was anxiety over the state of  your health here in Nigeria?
A: It was something I was not aware of. I never knew I had something of that nature until I travelled to South Africa to shoot the video of my album. I was diagnosed with tumour of the kidney and that came as a shock to me. We immediately made a move to go for surgery because the doctor told me that I needed to do it so that the tumour would not spread to other parts of the body. I had already done the operation and was okay before the news got to Nigeria that I had cancer, but I didn't have cancer. I had tumour of the kidney and I am glad that God saw me through it.
Q: While this was on, how were you feeling and what were your thoughts?
A: I was in shock. I never thought of going under the knife in my life because I live responsibly and drink responsibly. I don't smoke and don't do unusual things to my body. So, I never imagined going through an operation. I was so scared during this period because there were chances that one would not survive it.
Q: We learnt the ailment relapsed when you returned to Nigeria?
A: It was fake news. I saw it in one of the magazines too. The ailment did not relapse, I only felt that I was imperfectly healed. I was healed medically, but I knew I needed the spiritual aspect too and God intervened.
Q: He intervened through Ireti Ajanaku?
A: Yes.
Q: How did you meet the pastor?
A: Well, as a Christian, I don't really believe in pastors. I just believe you can pray for yourself and all that. I believe that God works through pastors, but didn't think I needed somebody of a spiritual hierarchy to intervene. It was a friend of mine in the media that knows Pastor Ajanaku and he told me that the man of God had a message for me from God. When I visited him eventually, he told me incredible things that were actually happening to me. He told me reasons why I was still having bad dreams and getting a lot of funny signs. He prayed with me and gave me anointing oil and after that, I was healed completely.
Q: Now that you have agreed that the illness was spiritual, where do you think that could have come from?
A: When you see things and experience what you haven't come across before, you understand that such things are not ordinary. Having experiences that you shouldn't have then, you have to question yourself and at the same time get an answer to it.
Q: Can you share one of those bad dreams?
A: Having someone giving me something to drink and eat every morning in a dream and it always looked very real and when I am about to drink and eat, I would just open my eyes and hearing strange voices that I couldn't explain, I knew I needed someone of a higher spiritual hierarchy to help me.
Q: Let's talk about your new album?
A: I needed to carry some of my fans along and the new album is a way of reaching out to those that need to be carried along. There is a difference between Paul Play and Paul Akindero. Paul Akindero is a physical artist that plays highlife and R&B, while Paul Play is strictly into R&B music. In order not to create so much vacuum in bringing out highlife music, I decided to drop that album just to clear the air on that aspect.
Q: What are you working on now?
A: I am working on a gospel album now. It was the vow I made to God that I was going to record a gospel album. It is going to be for free download and will be distributed free. This is to tell God that I am grateful for still being alive. I have a company in Abuja working with me. I have started already and it is going to be on the website.
Q: At a point, it was believed that highlife music was going down the drain in the music industry, but if you listen to most of the hip hop music now, you will find out that there are some traces of highlife in it. What can you say about this?
A: What most artistes do these days is to pick a little from highlife, hip hop and others. Highlife itself is dead and we need to revive it. The only one person I know that still plays highlife apart from me is Sunny Nneji. The real traditional highlife is dead. Jazz and classical music still exist, while other types are still on. I don't know why one has to die for others to rise. I think the industry itself does not know how to sustain those genres.
Q: As the son of the late legendary juju musician, why are you taking the responsibility of reviving highlife music?
A: That was why I released this album, Hero.
Q: Do you intend to train one or two people to keep this on?
A: The music industry in Nigeria failed in training people. They failed to pass the knowledge of highlife music, afro beat and fuji music. Although fuji music is more passed on in Nigeria than other music, for me, my father did not teach me music. In America, they have schools of music to help them, but it is a pity that in Nigeria, we don't have this.
Q: Do you subscribe to the notion that the Nigerian music industry has no structure?
A: It doesn't have a structure and I am so ashamed to say that. It doesn't even create wealth for itself but only depends on corporate Nigeria.
Q: What roles are being played by music bodies abroad having travelled far and wide?
A: We talk about Grammys but we don't know that directly or indirectly, it is regulating the music industry in America and all over the world. They ensure that one side of music does not go down but in Nigeria, we only have awards for hip hop.
Q: Should we put the blame on PMAN or should there be another body in charge of that?
A: I don't want to blame anybody because I am not a legend yet and cannot say things that I cannot defend. We should have an association to protect Nigerian musicians and also be ready to develop the industry. We have associations that cannot protect and develop musicians.
Q: As a versatile singer, how do you fell when you listen to hip hop musicians these days?
A: I believe we have a future and that the industry that needs us will keep sustaining us. The music industry depends on all other institutions.
Q: Why has Nigeria not been able to produce an international artiste?
A: An international artiste is one who is recognised all over the world. Akon, Shade, Tunde Bayetu, Dr. Alban, Lemar are international artistes. We have not been able to produce an international artiste because we have not been able to make sense to the mainstream music industry. We are talking about Universal, Sony, etc., most of them still don't know what we are doing because we are not organised.
Q: Can you tell us one of the components of good music?
A: Hip song is a good song when it becomes a hit although you have good songs that are floppy and bad ones that are hit. People believe that a good song must have good melody and lyrics. It should have a hook.
Q: As a musician, what legacy do you intend to leave behind?
A: I have worked with so many artistes and all of these will amount to nothing if we don't make the move to restructure or organise the music industry. The legacy I want to leave is to restructure the music industry and I have friends that are ready to work with me, because now, we have an industry of stingy people.

— Bayo Adetu & Zainab Afege
Load more