Pastors of the Redeemed Christian Church of God in Nigeria have started enforcing the dress code for all worshipers handed down by the General Overseer of the Church, Pastor Enoch Adeboye.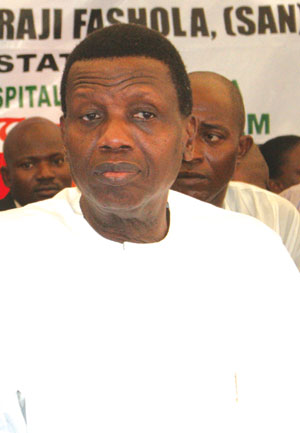 The GO, as Adeboye is called by the teeming worshipers, had announced recently that women must not wear gold trinkets, artificial hair and trousers and short skirts to church.
He also banned women and men from colouring or bleaching their hair when they are coming to church.
P.M.NEWS gathered that pastors in the various parishes of the church have started implementing the strict dress code, starting with the church workers.
A member of the church who is also a senior worker in one of the parishes confirmed that the pastors are enforcing the ban among the church workers.
The church worker, who pleaded for anonymity, said the pastors started with the church workers because they are directly supervising the workers.
He said the pastors cannot force the larger congregation to abide by the new dress code because worshippers, especially first timers, voluntarily went there to worship.
According to him, "new worshippers who unknowingly flout the dress code will definitely change by the time they listen to what the pastor preaches from the pulpit. Changing their mode of dressing is a gradual process."
The strict dress code has been criticised in some quarters and described as too conservative, considering the fact that in some Pentecostal churches, female members are allowed to wear trousers and artificial hair to church. In those churches, women and even men bleach their hair while while some men also wear earing in one of thier ears.
In Kris Okotie's Household of God, Chris Oyakhilome's Christ Embassy, and in Paul Adefrasin's House on The Rock Church, it is fashionable for women to wear trousers and short skirts to church. It is this freedom to wear anything that makes these churches the place to be for youths on Sundays.
Load more