A late evening fire razed the zonal headquarters of the Christ Embassy church in Yenagoa, Bayelsa State, Nigeria, on Monday.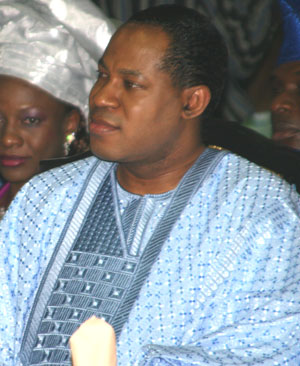 An eyewitness told the News Agency of Nigeria (NAN) that the fire started at about 5.05p.m.through an electrical spark which caused thick smokes before going into flames.
When NAN visited the scene at about 5.30p.m., men of the Bayelsa State Fire Service were battling to put out the fire despite the fact that their two trucks got stuck in the mud.
They had to drag their hose from that point to the church before they could pump water to put off the fire.
Worshippers had to provide a makeshift wooden bridge covering 500 metres from the Sani Abacha express way to the church.
Members of the church joined in the efforts to put out the fire, while others were able to salvage items such as plastic chairs, standing fans, rugs, and loud speakers from the flame.
An eyewitness, who gave his name as Pere Agura, said he was one of the first persons to arrive at the scene following the bellowing smokes from the back of the church building.
Agura commended men of the state fire service for their gallantry, saying if there had been good access road the damage would have been less.
The state Commissioner of  Police, Elder Onuogha Udeka, was also on hand as he personally led men of the command to the scene.
A church member told the commissioner that the fire started from an electrical spark, adding that there was no casualty.The Deputy Director of the state Fire Service, Mr Franco Miller, told NAN that they rushed to the scene immediately they got information about the fire, but explained that the major challenge was the lack of access road.
Load more