Action Congress, AC candidate in the 14 April 2007 Osun State, Nigeria governorship election, Engr. Rauf Adesoji Aregbesola, has vowed to continue the struggle to claim the mandate allegedly stolen from him until justice prevails.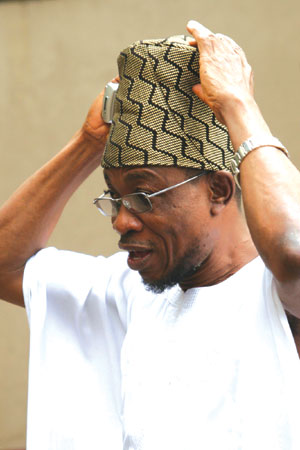 In an interview with P.M.NEWS in his Omole, Lagos office, the former Lagos State Commissioner for Works and Infrastructure said though the struggle had been challenging, he would battle it to the legal logical conclusion.
Aregbesola, who disclosed that he was not perturbed by the judgement of the five-man Osun State Governorship Election Petition Tribunal, said: "I am  a believer, a strong believer in the existence of the supreme will which governs human affairs on earth.
"Though we are shocked at the judgement which is a charade, we are not depressed, we are carrying on. We are proceeding straight to the appeal court to continue the struggle. My lawyers are waiting for copies of the judgement and other necessary papers to file the appeal as soon as possible."
He stated that though it was not impossible that a section of the judiciary is bad, it did not mean that the entire judiciary is bad, adding that afterall, the judiciary gave Oshiomhole, Mimiko and several others victories after prolonged legal battles.
He said he was sure of victory at the end of the day and that it do not really matter when the victory comes.
—Jide Osokoya
Load more