Virgin Nigeria Airways has again changed its name to Air Nigeria Development Limited.
The chairman of the Airline, Mr. Jimoh Ibrahim, announced the change  this morning at a press conference in Lagos, South West Nigeria.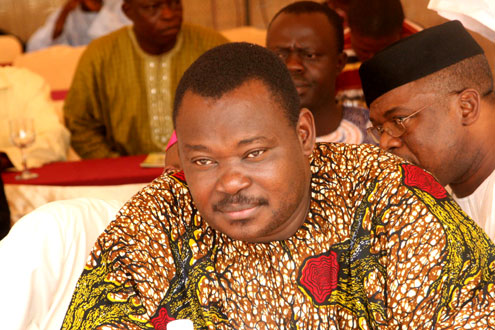 The new airline will simply be known as Air Nigeria to reflect the integrity and culture of the country, Ibrahim said.
"To the glory of God Almighty, and to the benefit of mankind, Virgin Nigeria Airways has finally changed her name to Air Nigeria Development Limited," Ibrahim told journalists.
Reading from a statement,  Ibrahim said that the new name has already been approved by the Corporate Affairs Commission and has been registered with a certificate number RC601975.
Ibrahim said that the change of name became necessary in order to make the airline fully indigenous.
He stated that the first branded aircraft in the new name will arrive Nigeria before the end of next week from France.
"By October, 2010, a minimum of 10 aircraft will be launched at the same time," he said.
Ibrahim affirmed that Air Nigeria will be built "on an enduring timeless principle of loyalty and customer confidence will be earned through established commitment to service delivery."
Virgin Nigeria changed its name recently to Nigerian Eagle Airline.
—Simon Ateba
Load more