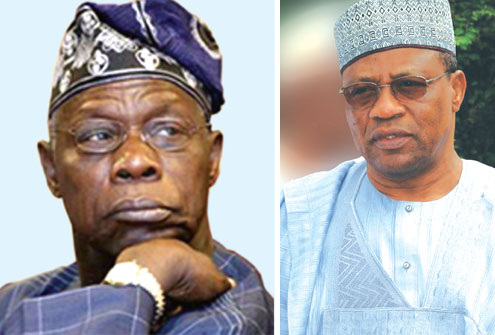 Groups suspected to be allies of former military dictator, General Ibrahim Badamasi Babangida, IBB, have called for the probe of former president, Chief Olusegun Obasanjo, on the alleged $16 billion power scam.
Addressing a press conference in Abuja, Nigeria's capital, recently, the IBB allies faulted civil society groups' call that IBB should be probed on the alleged misappropriation of $12.4 billion oil windfall during the military dictator's years in government.
The IBB allies queried the propriety of the white paper of the Okigbo report attached to the civil society's statement with a question: "It is strange that the Federal Government is receiving documents from civil society when same document was declared missing by the Obasanjo administration. Couldn't it be that the civil society stole the document?"
In a full page newspaper advertisement in a national daily today, where the IBB loyalties published the full text of their press conference, they also queried the rationale behind the civil groups' call for the probe of IBB's alleged $12.4 billion oil windfall when nothing was said of Obasanjo's $16 billion power scam.
"It beats our imagination why this group which we are part of are using this particular time and moment to petition the Federal Government. It was unanimously resolved that we should point our searchlight on all corrupt governments in Nigeria. We only read on the pages of newspapers that the government should probe IBB on the so-called oil windfall,"  the loyalties wrote in the advertorial.
They dissociated themselves from the call for the probe of IBB, describing it as having a selfish, ethnic and sentimental motive.
The IBB allies were represented by Barrister Salisu Mohammed of Civil Society Movement for Justice and Freedom; Comrade Chukwu Nwabueze of Movement for Freedom and Equal Rights and Barrister Abiodun Akanbi of Human Rights Action Network.
Other groups include: Social Rights Advancement Projects led by Comrade Nasiru Dalti; Transparency Network of Nigeria led by Alhaji Saleh Mamman and Good Governance Coalition under Engr. Umar Farouk Al Hassan.  All the leaders of the six groups signed the press statement.
What easily exposed the groups as IBB's loyalties was their call on the government to jettison any plan to probe IBB, saying: "We view this as a national distraction considering the state of our country today."
Instead of probing IBB, the former military president's  allies said, "President Jonathan should concentrate on consolidating democracy rather than witch-hunting or probing past leaders of the nation."
—Moyo Fabiyi
Load more