Days after hip-hop music star, Tuface Idibia, released his historic new work, Unstoppable II, some fans, it was learnt, are frowning at the N1,000 price tag on the CD, a 12-track international edition of  the album, .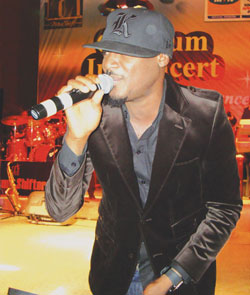 Showbiz Trends learnt that the new album is not just a 12-track CD, but a departure from the norm, a world class work that includes multimedia features such as the lyrics of the songs, additional audio tracks, bonus videos, ring tones, pictures and wall papers.
"We are tired of pirates selling our intellectual property at ridiculous prices," Tuface's manager said as reason for the new price.
Unstoppable II is described as a game changing initiative, considering the amount of work and money put into the project and as such, the general price of  N150 for a CD was said to be unprofitable.
However, there are reports that some fans are not finding it amusing that the new CD was priced out of their reach and are spoiling for war.
The work is a joint effort between 2face's Hypertek Music, Efe Omorogbe's Now Muzik and Soforte Entertainment. It was launched at the Tribeca, Victoria Island, Lagos recently.
Load more