Former Chairman of the Economic and Financial Crimes Commission, EFCC, Mallam Nuhu Ribadu, is billed to return to the country tomorrow after being on self-exile for  about 18 months.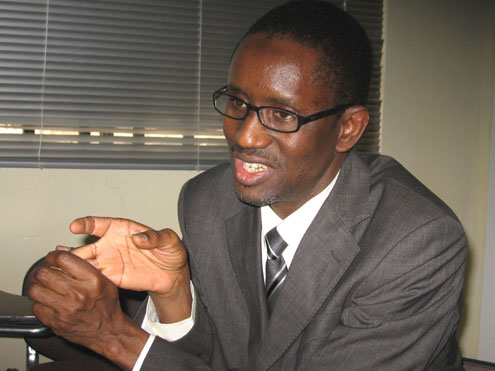 Ribadu, who was forced to go on self exile when the Police Service Commission, PSC, declared him wanted and subsequently dismissed him from the Nigeria Police Force, got a reprieve on 24 May, this year, in Abuja, Nigeria's capital, when the PSC reinstated him as an Assistant Inspector General of Police, AIG with Effect from 22 December 2008.
He was also retired with benefits.
In a move seen by many well-meaning Nigerians as a vendetta by the former administration of the late President Umaru Yar'Adua, Ribadu was first demoted from AIG to Deputy Commissioner of Police by the JSC.
He was later dismissed for alleged insubordination and gross misconduct.
Ribadu challenged the actions of the PSC before an Abuja High court. But the case has not been decided.
Ribadu's travails were traced to corrupt politicians in whose flesh he remained a thorn as chairman of the EFCC.
As Ribadu is being expected tomorrow, he will likely play a vital role in the administration of President Goodluck Jonathan.
Load more