Following the triumph of star actor Emeka Ike at the first  Gulder Ultimate Search Celebrity Showdown, other celebrities like Abass Akande Obesere narrate their experience in the jungle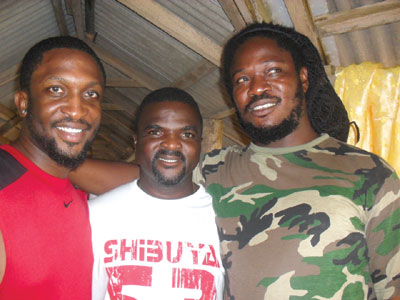 OBESERE:
Although I did not win, I thank God for giving me the opportunity to participate in the show. In fact, participation alone is winning and it will go down in history that I am the first fuji artiste to feature in the show. During our days in the jungle, I have enough time for myself because at home, I hardly had time for myself and the physical and mental job gave me a new lease of life.
DADDY SHOWKEY:
The GUS gave me time to interact with other artistes, while it also afforded me the opportunity to even rest because, before the show, my blood pressure rose, but after staying in the jungle, I forgot a lot of things and I hardly communicated with people because making and receiving calls alone can give one high blood pressure. I congratulate Emeka for winning. I know I was not destined to win because I was the strongest in the camp, yet, I will forever remember the experience.

DAREY:
I love the experience. All of us can't win but contesting alone is a lifetime experience. I congratulate Emeka Ike for winning. The jungle is not easy. I thought Daddy Showkey would win because he got to the spot minutes before us, but luck smiled on Emeka.
BOB–MANUEL UDOKWU:
I have been a presenter but now, I know how it looks like on the other side. As far as I am concerned, I know winning at the GUS is about luck, Emeka was lucky although it was not easy in the jungle.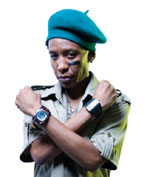 WEIRD MC:
The  GUS was a true test of endurance, brilliance and adventure. The feedback I got from the public has been overwhelming. I have got a new nick name, everybody now calls me the Last Woman Standing and I had fun.
PRINCESS:
Jungle life? Forget it. It was a nasty experience. We were sleeping in the bush, we were given ordinary nylon to sleep on. The organisers need to take you round to know where you are going to sleep. In fact, when I was evicted, I had rashes all over my body to the extent that a cousin of mine could not recognise me. Anyway, it was a lifetime experience.
Load more