A Federal High Court sitting in Lagos this morning, while assuming jurisdiction to hear the Island Club suit, disqualified the former vice chairman of the club, Prince Ademola Dada and plaintiff, Prince Sikuade, from contesting whenever the club's election is rescheduled.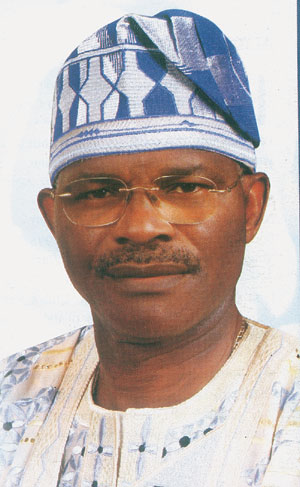 Presiding judge, Justice Muhammed Baba Idris, in his judgement, restrained the club, its chairman, Chief Akinyemi Williams; the Secretary, Wole Iyamu; Electoral Committee members, Olumuyiwa Aduroja and Lawrence Erabor, from allowing Prince Ademola Dada to contest the election.
The judgement of the court was sequel to a suit filed by an aggrieved member, Prince Jide Sikuade, who challenged the club's alleged resolve to disqualify him from contesting for the post of vice chairman because he was suspended some years ago by the club. He was pardoned but the pardon was withdrawn.
When he was disallowed to contest, another member, who was suspended twice some years ago but pardoned, was allowed to contest. Therefore, he regarded this as double standard.
Delivering judgement, Justice Idris said the court is meant to adjudicate the conflict or dispute. The court, he said, is also to interpret the law as it is, no matter how harsh or injurious it may be to any of the parties.
He cited sections 16(3) and 28 of the Constitution of Island Club that forbids any member who had been suspended or faced disciplinary action to contest any election until 10 years after.
Therefore, the plaintiff, Prince Jide Sikuade and the fifth defendant, Prince Ademola Dada stand disqualified.
Load more