Nigeria's President Goodluck Jonathan has finally bowed to public outrage and cancelled the Nnamdi Azikiwe Abuja airport second runway contract initially awarded to Julius Berger at a cost of N64 billion, a sum many critics believed was grossly inflated.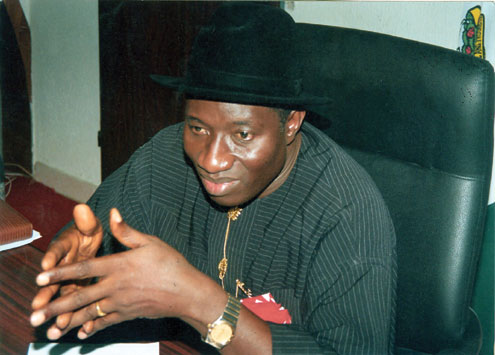 Sources at the Aso Villa  said a letter conveying government's decision was sent to the construction company late last week. It was not clear this morning whether government had mobilised the contractor before the decision to cancel the project. As sources said, the project will now be re-advertised for new tenders.
Julius Berger and PW were among the construction companies that submitted bids for the project in the twilight of the Yar'Adua era. While PW, said to have a great experience on such projects, quoted N30 billion for the 4.5 kilometre runway, JB quoted N86billion. JB emerged surprisingly as the winner of the bid, though at a reduced rate of N64 billion. Public criticisms promptly trailed the contract, with experts stating that the cost was overstated and overbloated and
widely departed from even the budgetary provision for it. According to the National Assembly members, government had estimated that the project would cost about N10 billion and had accordingly provided N4billion for it in the 2010 budget..
The award of the contract to Berger made the runway to be the most expensive to be built anywhere in the world, with the cost on a solid surface running to N14.2 billion per kilometre. Overwhelmed by public criticisms, President Jonathan ordered the Presidential Projects Assessment  Committee (PPAC) to review the cost of the project. But the PPAC only reduced the cost by N13.5 billion, slashing the contract cost to N49.6 billion, after the reduction of the runway by 300 metres. The PPAC recommendation failed to mollify the critics as the cost of the runway per kilometer still stood at N11.8 billion.
Load more