Governor Bukola Saraki of Kwara State has vowed not to sign the Pension Bill passed by the state house of assembly until some controversial areas are resolved.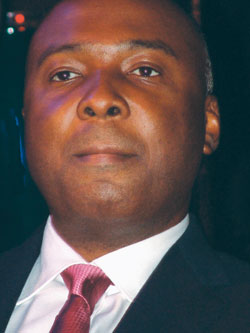 Speaking during a media chat, the governor said that the executive would soon return the bill to the assembly with a view to amending some of the controversial areas.
"There are many controversial issues in it and I will not sign the bill because I am sending it back to the house for them to take a look at some of the issues therein.
"I know that about eight states are now operating similar pension schemes but some things must be amended," he said.
The governor explained that he was more concerned with the resources of the state and the ability to implement the bill, saying that  "definitely the bill will return to the house for a second look and to see what they can shave-off from the bill."
Saraki said that after getting a copy of the bill, he made his personal views and comments known to the assembly, pointing out that some of the provisions contained in the bill were "unnecessarily frivolous."
He listed some of the controversial issues as those of annual vacation and building of a residential accommodation for a former governor in the Federal Capital Territory, saying: "I personally do not want that in the bill."
Meanwhile, the governor has  said that the government was determined to provide logistics and necessary equipment to the police to keep the crime rate in the state at its lowest level.
He said that arrangements were on to increase the close circuit cameras in the police command from 40 sites to 70 sites, with a view to improving surveillance in the state.
Load more