Seven persons are now facing trial in various courts in Ado-Ekiti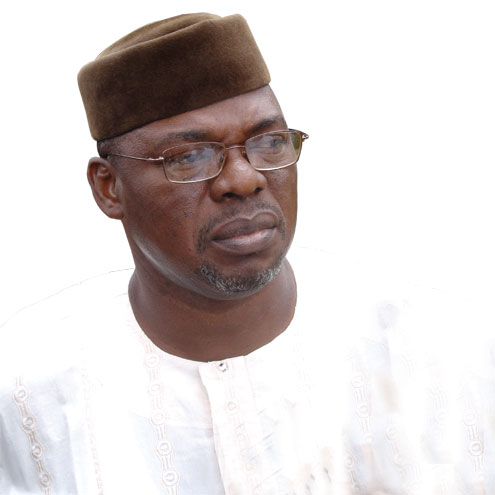 their alleged involvement in murder.
Solicitor General and Permanent Secretary, Ekiti State Ministry of
Justice, Mr. L.B. Ojo made this known in a release issued in Ado-Ekiti
today.
He gave the names of the five accused persons as Shittu Olalekan
Sunday, Kehinde Egbeyemi James Esan, a native of Ipoti-Ekiti, Osabusua
Kole (Ayegunle Street, Aisegba), Adams Maleek (Kogi State), Oyerinde
Ademola (Emure) and Olayiwola Eletu (Ado-Ekiti).
Shittu Olalekan , a native of lbadan in Oyo state allegedly murdered
Mr. Femi Odeniyan, a 300 Level Mathematics student of University
of Ado-Ekiti (UNAD) on October 20, 2008 at Thuraya villa,
Iworoko-Ekiti .
Kehinde Egbeyemi, a native of Ikota Omuo, Ekiti East Local Government
Area of Ekiti State allegedly killed Aderemi Olorungbemi with a
plank on February 22, 2010.
Olorungbemi's daughter, Seun Aderemi was said to have gone to a
borehole at Okela Street in Ikota Omuo to fetch water, where Omolara
and Mopelola Egbeyemi later met her.
The Omolara and Mopeleola allegedly asked Seun to let them fetch water before her but Seun refused.  In the ensuing argument, Omolara and Mopalola allegedly descended on Seun and beat her to stupor.
On getting home, Seun reported the incident to her father.
Aggrieved over the beating of her daughter, Olorungbemi followed Seun to
Egbeyemi's house at Okela in Kota Omuo.
It was there that Kehinde Egbeyemi allegedly came out with a wood and hit late Olorungbemi Aderemi on the head. He slumped and died.
In the case of James Esan, he allegedly murdered Deji Kolawole at
Ajolu Farm, Via Omolewa Camp, Ipoti in Ijero Local Government on
January 17, 2005 while Osabusua Kole was accused of murdering Abisat
Saka at Agbado on April 23, 2009.
Adams Maleek is being tried for the alleged murder of Hassan Jimoh  on
December 20, 2009 at Igbira Camp, Afao-Ekiti while Oyerinde Ademola is
facing trial for allegedly killing Ola Bamigbe Omonijo at Emure-Ekiti
on August 11, 2009.
The statement also revealed that Olayiwola Eletu is being accused of
killing Akintade Kayode on July 17, 2009 at Ado-Ekiti.
The Solicitor General, who urged youths in the State to shun crime,
added that the state would continue to strive towards bringing those
found culpable of involvement in crime to justice.
Load more