Africa's telecommunication giant, Globacom has recorded another milestone in its bid to build the biggest and best network in Africa as it wins a licence to operate in Senegal.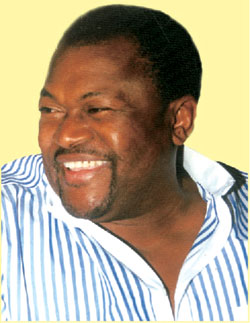 The latest licence was issued by the Government of Senegal recently and signed by the country's Ministers of Finance and Telecommunications.
A statement from the office of Globacom's Chairman, Dr. Mike Adenuga Jr. (CON) said the licence will enable the telecommunications giant to offer world class telecommunication services to the government and people of Senegal.
The Senegalese licence will also allow Globacom to land its gigantic trans-Atlantic submarine cable, Glo 1 in the West African country with opportunities to extend the infrastructure to Mali.
It will also give the telecoms giant the right to carry traffic for major operators, the government and wholesale customers.
With this development, the people of Senegal have been positioned to be part of the telecommunications revolution which Globacom is bringing to Africa.
Globacom in its statement noted that Glo 1, which is set to commence commercial services, will deliver transmission capacity that will offer unprecedented high speed internet and broad band services and make telecom services much faster, more reliable and cheaper for consumers on the continent.
Also with the Senegalese licence, Glo will be able to provide international carrier services for telecom operators in the country. The company which has gateway switches outside the continent is currently a major player in the global telecommunication industry.
Globacom said the new licence gives impetus to the network's desire to provide the needed opportunity for the African continent to leap forward economically through an excellent communication network and a cost-effective voice, data, video and e-commerce services.
"In line with our vision, Glo will continue to play a major role in stimulating a new era of prosperity in the sub-continent and build facilities that will offer Africa advanced telecom services such as teleconferencing, distance learning, disaster recovery, telemedicine, on-line diagnosis and video conferencing during surgery and research," affirmed the statement from the office of Globacom's Chairman.
Other countries where Globacom has operating licences are Nigeria, Ghana, Benin Republic and Cote d'Ivoire.
Load more