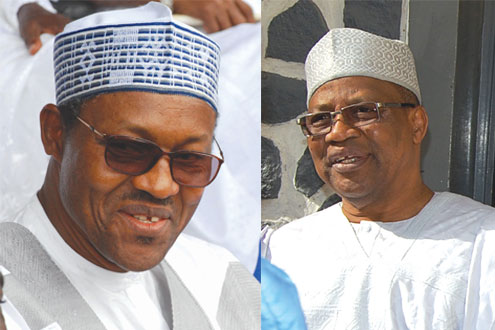 For the first time in many years, all former Nigerian leaders were present at the epochal meeting of National Council of State which kicked off this morning in Abuja.
It was also the first Council of State meeting to be presided over by President Goodluck Jonathan.
The very important decision of who becomes the next chairman of the Independent National Electoral Commission is supposed to be taken during the meeting.
Jonathan had said in France last week that he will present his nominee for the post of INEC Chairman for approval to the Council of State meeting today.
The attendance of the former leaders who had hitherto kept away from the meeting is indicative of the general interest of Nigerians in the choice of the new INEC chairman.
A particularly surprised appearance at today's meeting was General Muhammadu Buhari, (retd).
The former Head of State had kept away from the Council of State meeting since the time of President Olusegun Obasanjo.
This is in itself another indication of the importance attached to the meeting which kicked off at about 11.15 am.
Buhari told TheNEWS, P.M.NEWS sister publication, in an interview conducted in Kaduna early this year that he decided to start boycotting the meeting because of the penchant of the former president not to respect the opinion of others.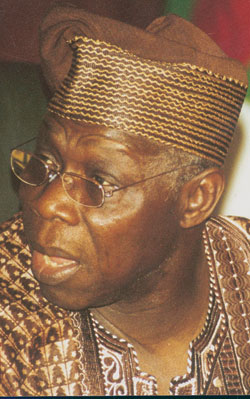 President Obasanjo who has been absent from most of the Council of State meeting held in the past two years was also present at the meeting.
Also present at the meeting is former President Ibrahim Badamasi Babangida who has indicated his interest to contest the presidency in the 2011 elections.
Other former Nigerian leaders present include General Yakubu Gowon, General Abudulsalami Abubakar, and Alhaji Shehu Shagari.
Some state governors, former Chief Justices of the Federation  also attended the meeting.
Also present at the meeting is Dimeji Bankole, the Speaker of the House of Representatives and Senate President, David Mark.
Though President Jonathan said he has not met the person he will present to the Council for ratification today, there has, however, been a rash of speculations in the press about the likely candidate for the position.
Some names being speculated include Attahiru Jega, former Chairman of Academic Staff Union of Universities and the incumbent Vice Chancellor of Bayero University, Kano.
It is also not certain if President Jonathan will present nominees for state electoral commissioner position to the Council meeting.
Meanwhile, there are indications that President Jonathan will be decorated with the highest honour of GCFR during the meeting.
—Oluokun Ayorinde/Abuja
Load more