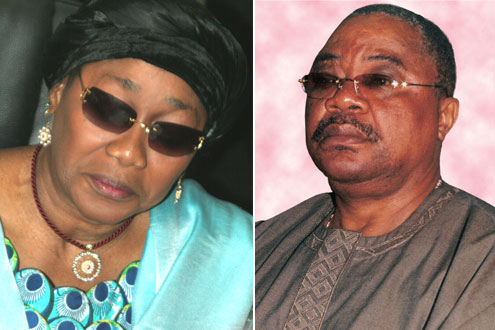 The Economic and Financial Crimes Commission, EFCC, has intensified its probe of Oyo State Governor, Adebayo Alao-Akala's claim that his government spent the N8 billion excess crude funds accruable to local governments in the state on roads.
Next in the line of EFCC's probe was a visit to the roads constructed by the government. The commission's spokesman, Mr. Femi Babafemi told P.M.NEWS that the inspection of the roads will complete its investigation into the alleged scam.
The anti-graft body is investigating the reported mismanagement of N8.2 billion that was illegally deducted from the local governments' account to finance 155-kilometre roads in all the 33 local governments in the state.
The sum of N250million was deducted from the account of each local government to construct five kilometres of roads in each local government area at the cost of N50 million per kilometre.
The project is being handled by the state government through Engineer Femi Babalola, the Managing Director of JORGOR Event Centre who is the consultant.
The shrewd businessman has been handling juicy projects for the administration of Alao-Akala.
Investigations revealed that he handled the renovation and supply of medical equipment to the Adeoyo Maternity Hospital, Yemetu, and he was also asked to handle the renovation of the state hospital at Ring Road.
But Governor Alao-Akala has stated that he was not scared of EFCC as he does not have any skeleton in his cupboard.
Akala in an interview with a national daily claimed that the money was used for what it was meant, adding that EFCC's investigation was political.
Contrary to the position of the governor, P.M.NEWS gathered that the state government is actually jittery over the scam as all top government officials implicated in the issue have gone underground.
Efforts to speak with those indicted in the investigation proved abortive, while their aides refused to say anything about their whereabouts of bosses.
At the office of the Commissioner for Local Government and Chieftaincy Affairs, Hosea Agboola, his secretary said he was not around while the secretary to the Permanent Secretary, Mr. T. O. Alagbe, stated that: "He is not available for any interview."
So far, EFCC has quizzed the Secretary to the State Government, Chief Olayiwola Olakojo; Commissioner for Finance, Mr. Adebayo Bankole; Commissioner for Works, Alhaji Muslim Oyedemi; Commissioner for Local Government and Chieftaincy Affairs, Hosea Agboola; the ALGON Chairman, Mr. Demola Ojo Obafemi and the Accountant-General of the state, Mrs. Florence Okeniyi.

—Gbenro Adesina, Ibadan
Load more