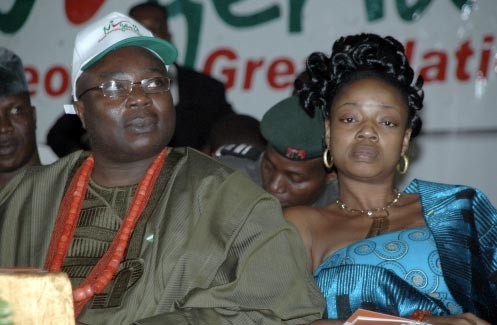 Deji of Akure, Oluwadare Adesina Adepoju, has been deposed by the Ondo State Government two weeks after he led a group of individuals to beat up Bolanle Adesina, his estranged wife who had packed up out of the palace to stay at her father's residence.
The Ondo state government announced the removal of the embattled Oba at the end of its weekly executive council meeting in Akure, Ondo State capital this afternoon.
A yet to be identified substance was also poured on the estranged queen in the course of the attack on her. The substance peeled off part of the Bolanle's skin and she is at present being treated for the wounds in an hospital.
The action of the King had attracted criticism from human rights organizations and women groups across the country. The Ondo State Kingmakers had indicated last Monday that the monarch will be removed for bringing shame to the traditional institution, while Ogbonna Onovo, the Inspector General of Police said yesterday at the National Assembly that the king will be prosecuted for the assault on his former wife.
Oluokun Ayorinde/Abuja
Load more