The Lagos State Governor, Mr. Babatunde Raji Fashola, has insisted that constitutional democracy is the only foundation on which good governance rests, stressing that the constitution should truly reflect the will of the people while government's powers should be limited.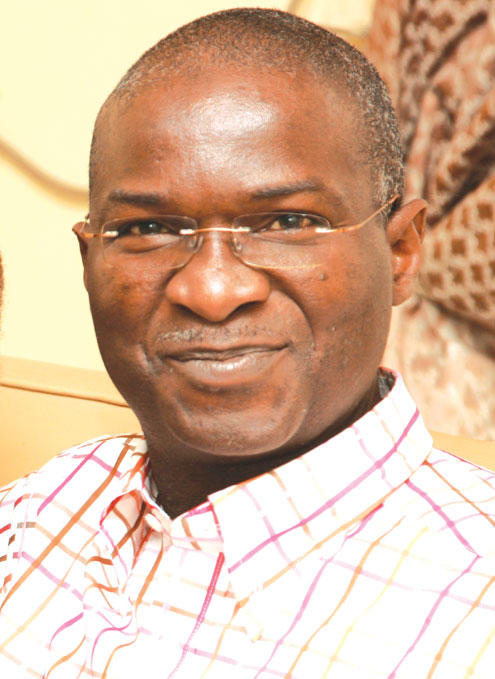 Speaking at a public lecture series organised by the Faculty of Law, University of Lagos, UNILAG, Akoka, where he was represented by Mr. Ade Ipaye, his Special Adviser on Taxation and Revenue, Fashola, who spoke on the theme:Â  Challenges of Constitutional Democracy and Good Governance, said the constitution is all about playing by the rules and that once the constitution is ignored, democracy will be sidestepped and then oligarchy will set in.
He noted that since 1999, several decrees have been re-designed and compiled into acts of the National Assembly without any attempt by the legislature or the president, as appropriate authority under Section 315, to bring them into conformity with the constitution.
"This is usually to the detriment of states whose legislature and judicial jurisdictions were most eroded during the military era," the governor posited.
Fashola cited the examples of the Inland Fisheries Act, Cap 110 LFN 2004, which came to life as Decree No. 108 of 1992 which he said contradicts Item 29 in the Exclusive Legislative List of the 1999 Constitution, the Taxes and Levies (approved list of collection) Decree No. 28 of 1998, which is now compiled as an Act of the National Assembly in Cap T 2 LFN 2004.
He said the act purported to delimit the taxing powers of states and local governments by establishing an approved list of taxes as well as regulating the name in which these taxes shall be collected.
Fashola said that the anomalies on tax payments by members of the public have hardened into a culture which is now difficult to change, especially when they are beneficial to one section of the country or one tier of the government.
"The problems encountered by successive attempts to change the revenue allocation formula or to amend the constitution are indicative of the challenges we face. It now appears that only the judiciary can correct these anomalies after litigations that are bound to be costly and time consuming," he explained.
The governor stated that as enacted by Decree 38 of 1992, the Urban and Regional Planning Act gave overall power of planning control anywhere in Nigeria to the Federal Government.
The Dean, Faculty of Law, Unilag, Professor Oyelowo Oyewo, said the day marks the re-opening of  the public lecture series that had hitherto been the high water mark of activities organised by the faculty each session.
Oyewo added that the faculty's main objective was to provide a platform for the discussion of topical issues in the public domain by eminent, knowledgeable and key personalities for publication in the special editions of the faculty's flagship journal, Nigerian Journal of Contemporary Law along with writings by other scholars on the theme of the lecture.
—Moses Falobi
Load more