Governor Bbatunde Fashola of Lagos State, Nigeria, says he once failed the West African School Certificate Examination, WASCE, and could not gain admission into the university on time and challenged students who failed their examinations not to give up as the sky is their limit.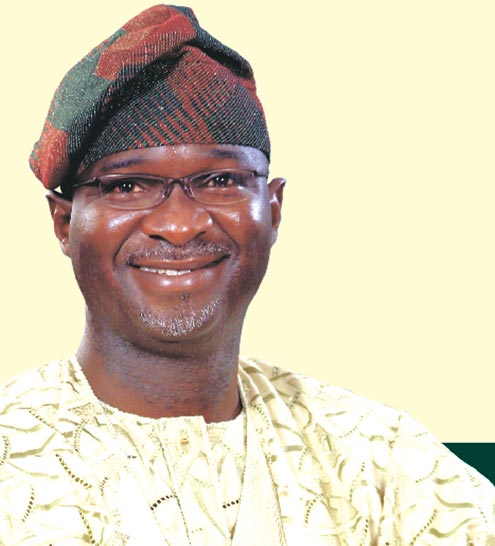 The governor disclosed that it might surprise many that he had to write WASCE twice and then combined the two results from two sittings before he could gain admission into higher institution.
The governor, who spoke while commissioning Model blocks of classrooms at Agidingbi and Ikeja Cantonment, Lagos, Nigeria, yesterday, said he never lost hope as he eventually gained admission into higher institution and that today, he is governor of a state.
He said during his time, there was a school of remedial studies, such as the Federal School of Arts and Science, which he later went to remedy his subjects.
Fashola challenged students not to be despaired because they failed WASCE but to still have hope and try to excel again, adding that "if students fail, it does not mean they cannot make it again. It is a challenge for the teachers and parents to brace up.
"Parents and guardians are to get involved in the education of their children and wards. Please help them with home work, visit their schools without notice and see what they are doing and in what condition it is being done.
"The education of children is a necessary obligation of parenting. It is not enough to simply provide uniform, food and materials. You must invest your time. You are the mirror through which your children see life." According to him, "if you invest your time in their education, it will be clear to them that you take it seriously and I am certain that they will take it seriously."
The governor was optimistic that the poor performance of students in the WASCE in the state would improve overtime, saying that notable improvement was already being recorded.
"In 2007, 5,080 students (7.58%) passed WASCE with five credits in English and Mathematics; in 2008, it was 6,840 students (10.41%) and in 2009, it was 11,432 students representing 18.41 percent.
"It must be made clear that there were other students who passed five subjects but with either only English or either only Mathematics; there were others who passed only four subjects with English and Mathematics and needed only one more subject while quite a number passed only five subjects without English or Mathematics," he analysed.
Fashola stated that the state government was working on strategies that would assist weak students who just required more attention.
On the commissioned block at Ikeja Cantonment, the governor said each represented eight blocks that consisted of 82 classrooms that had been renovated and rehabilitated.
"These eight blocks represent models of the 253 blocks consisting of 3,885 classrooms across the state that we have renovated and rehabilitated. We simply cannot move round 253 sites across the state handing over these classrooms, otherwise we would lose valuable productive time needed to address other sectors," he added.
He said the Agidingbi project, a single block of 21 classrooms represented the model of brand new schools that the government was building across the state, saying that this represented the model of various designs of 126 new schools block buildings consisting of 1,412 classrooms that government had built afresh to add to the existing stock of classrooms in the education sector of Lagos.
The governor also disclosed that the state had ordered 171,119 desks and chairs in the first phase of the project meant to provide desks and chairs for the students in public schools, adding that in the second phase, the state intended to provide 166,219 desks and chairs based on the data of needs in all schools state-wide.

—Kazeem Ugbodaga
Load more