Governor of Bauchi State and the in-law of the late President Umaru Musa Yar'Adua, Mallam Isa Yuguda has sacked his third wife, Mariya A. D. Ruafi, whom he married 10 years ago.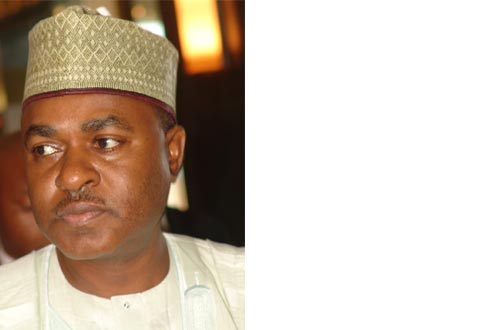 The circumstances surrounding the governor's divorce mess were not clear, but sources revealed to Ureports, an on line news blog, that the first lady, Mariya, returned to Bauchi from a medical trip to Germany when Yuguda ordered her out of the house, giving her a deadline of two hours or police eviction.
According to the report, Governor Yuguda ordered her not to remove any property and also instructed the police to retrieve her vehicles and other gifts. The police have since carried out the governor's orders.
However, they (Police) were unable to stop Mariya from taking along her three children. She managed to escape with them and her whereabouts has since remained unknown.
Unconfirmed reports alleged that she may have escaped overseas with her children.
Investigations revealed that the bickering started when on 5 May, 2010 President Umaru Yar'Adua died and was buried the following day in Katsina and Mariya, who was on a medical trip to Germany, was absent. Governor Yuguda was enraged by her absence, reports said.
The relationship of the Bauchi State governor and his wife had been frosty for two reasons. First, she was accused of leaking important information about the state to the Secretary to the Government of the Federation, Alhaji Yayale Ahmed.
Second, Mariya reportedly congratulated the new Minister of the Abuja Federal Capital Territory, Alhaji Bala Mohammed. Yuguda and Yayale do not enjoy a cordial relationship with Bala. The daughter of Senator A.D. Rufai, a second republic lawmaker, Mariya was previously married to Aliko Dangote but moved to Yuguda in 1999/2000 in a "family arrangement."
Yuguda has three other wives. Aisha, Abiodun and Yar'Adua's daughter. But a source close to Yuguda family said Mariya's divorce may not be the last. Since her father is dead, the source said, Yuguda may soon divorce Yar'Adua's daughter.
Load more