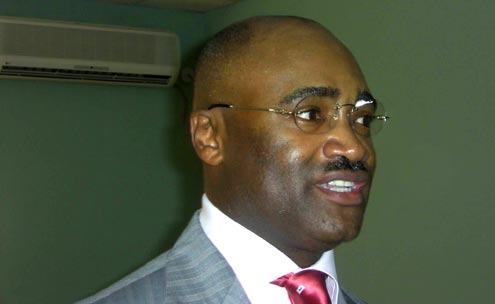 House On The Rock Church in Lagos State, South West Nigeria, has shelled out N17 million to rent a hall for a two-day service.
The hall was rented at the luxurious Eko Hotel & Suites in Victoria Island, Lagos. The newly completed multi-media hall, called Eko Expo Centre, is rented at N8.5 million a day. The money, P.M.NEWS learnt, was used as payment for yesterday and next Sunday's service at the hall.
The founder and Senior pastor of  the church, Paul Adefarasin, who preached yesterday at the Eko Expo Centre, told the elated congregation that the idea was to bring all the members of House On The Rock to a combined church service.
For many years, the church has been renting  two separate halls for three services at the Muson Centre in Onikan, Lagos, for their activities on Wednesdays and Sundays.
Our  correspondent learnt that the move to conduct two services at Eko Hotel & Suites is a marketing strategy meant to motivate reluctant donors to contribute swiftly to the completion of the Millennium Temple, the multi-billion naira structure Adefarasin is building in Lekki area of the state.
P.M.NEWS gathered that members have not been forthcoming in recent months to donate for the completion of the church.
The air conditioning at the Millennium Temple alone, Adefarasin disclosed, will cost the church N410 million and will be purchased in China.
"Are you not happy to be in this lovely auditorium? Are you not happy to see people who come for third service while you come for first service? It is countdown to Millennium Temple," Adefarasin's wife, Ifeanyi told the congregation.
Adefarasin told his congregation that God can change their lives in 24 hours. He disclosed that eighty percent of material used in building the Millennium Temple comes from China while the rest comes from Europe.
The pastor also revealed to his church members that he was invited by the Presidency to pray for the Nigerian President, adding that the Presidency is too expensive. "What I really want to tell them is that the Presidency is too expensive," he said.
He said that one politician at the Presidency is allowed to possess many SUVs and called on Nigerians to stand up and fight for their rights.
—Simon Ateba
Load more