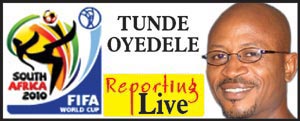 Technical Adviser of the Super Eagles, Lars Lagerback has warned his team to brace up to the reality of qualifying for the next round of the 2010 FIFA World Cup in South Africa.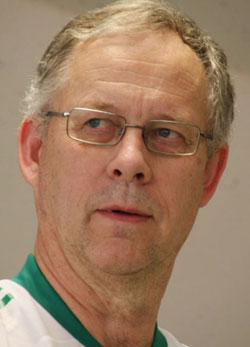 The Swede, who was visibly angry with the players for losing so many scoring chances against  star-studded Argentina in their first march of the World Cup on Saturday specifically told his strikers not to let the mistakes they made against the Diego Maradona-led team happen in their remaining matches against Greece in Bloemfontein on Thursday, 17 June and South Korea on 22 June.
"I did not like the way you guys lost so many scoring chances in the match. Argentina were able to score the chance they got against us. The most painful thing was that we had opportunities to equalize but we wasted them. And more importantly was that you did not play as a unit," the former Sweden coach chastised the Eagles.
"I think we had to put what happened on Saturday behind us and look forward to the other match. You guys have to sit up and the reality on our hands is that we have to beat Greece in our next match. That is why I won't want any mistake from any body again. I have 23 players and I believe anybody that gets the chance to play is just lucky because there are many people waiting on the bench begging. Any player I give a chance has to justify his inclusion in my team. All of you here have to be serious because World Cup is serious business," he said.
Load more