The directive by Senator Liyel Imoke, the governor of Cross River State, Nigeria, that members of his executive council, local government chairmen and members of boards and public civil servants wishing to contest the state's local government elections should resign has been ignored.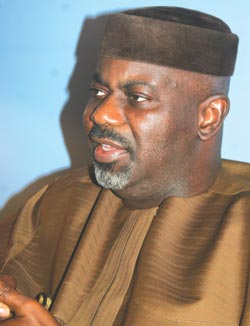 The local government election is scheduled for 28 August 2010 and campaigns have gathered momentum across the state.
As at yesterday,  five days away from the 19 June deadline given by Imoke  for them to resign, only Mr Ignatius Achigbe, the Permanent Secretary, General Services Department in the governor's office had tendered his resignation letter.
Others who are members of the state executive and have since been on the campaign train for elective positions in the Senate, House of Representatives, State House of Assembly, and local councils chairmen have largely ignored Imoke.
"The governor's directive is out of tune with what the constitution stipulates; the constitution says anyone contesting elective position should do so within three months. How can he ask us to resign over year ahead of elections?" a member of Imoke's execo who doesn't want to be mentioned, told P. M.NEWS in Calabar.
According to the execo member, it is understood that "we  are working for him but then things must be done within the confines of constitutional provisions not on personal feelings. We shall go to court at the appropriate time to seek for the interpretation of the provision of that section of the law if he bars anyone from contesting," the source concluded.
Reacting to the refusal of the executive members to heed to the governor's directive, Mr Fidelis Ugbo, the Secretary to Government said "the governor has given the directive and if any of them that has ambition fails to comply: "it only means that the person has chickened out."
According to him, the governor gave the directive in order to disabuse the minds of those outside government from feeling that those in government are being sponsored by the governor or have the backing of the power apparatus.
Mr Patrick Ugbe, the Chief Press Secretary to Imoke, speaking in the same vein, said: "the issue is not whether those who want to contest and have refused to resign are taking the governor for granted but at the appropriate time, we shall know who is being taken for granted."
—Emma Una/ Calabar
Load more