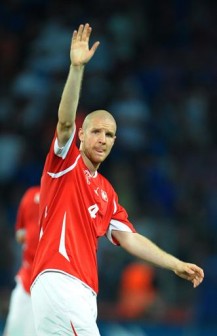 Swiss of many tonguesSwitzerland have made a strong claim to be the most multi-lingual team at the World Cup.
At a press conference, defender Philippe Senderos replied to one question in French, another in German, another in Spanish, then one in Italian before rounding off his linguistic tour de force in English.Cape Verde-born midfielder Gelson Fernandes explained the secret of his own grasp of languages.
His mother tongue is Portuguese, but "when we moved to Switzerland, I went to a school where we learned French, Swiss German and Italian," the St Etienne player said. Then he added English while he was with Manchester City.
Load more