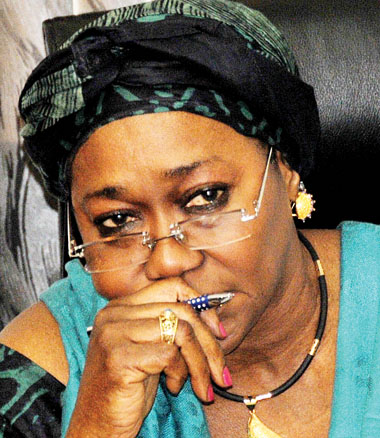 The Economic and Financial Crimes Commission, on Thursday, June 17, 2010, secured a major victory against former Governor of Plateau State, Joshua Dariye as the Court of Appeal sitting in Abuja, dismissed the appeal he filed challenging the jurisdiction of the High Court of the FCT, Abuja to try him on a 23 count charge of stealing, misappropriation of state fund and criminal breach of trust involving N700milion preferred against him by the EFCC.
Justice Uwani Musa Abaaji in his lead judgment also consented to by Justices Mary Odili and Abdu Aboki  held that the Abuja High Court has jurisdiction to try him and that the EFCC had a prima facie case against him. The Judge also ruled that the EFCC has locus standi to try Joshua Dariye on all the charges imputed to him and that he can be tried in Abuja . Dariye had approached the Court of Appeal, Abuja , praying the court to quash the charges against him as they lacked merit. He had also prayed the High Court to suspend proceedings until the determination of the appeal he filed.
However, Justice Adebukola Banjoko of the FCT High Court had insisted that she would go ahead with the hearing of the criminal charge preferred against the ex-governor, explaining that mere filing of an interlocutory appeal by Dariye against her ruling on the issue of jurisdiction was not enough to stay proceedings in the case.
Justice Banjoko also said that she would not allow the matter to drag and promised to hands off the case if the Court of Appeal rules that the lower court lacks jurisdiction to try the matter.
At the resumed hearing of the case on Feb 9, 2010, Justice Banjoko adjourned to await the outcome of  proceedings at the appeal. With the ruling of the Court of Appeal, the EFCC is now poised to forge ahead with its trial against the ex-governor as all his reservations had been overruled by the Court.
Load more