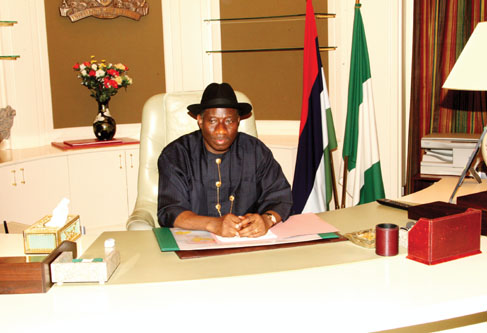 President Goodluck Jonathan bowed to public opinion this afternoon with his announcement that all the recently nominated national electoral commissioners in Independent National Electoral Commission, INEC will be withdrawn.  Speaking at the 51st National Executive Committee, NEC in Abuja meeting this afternoon,
President Jonathan said all the nominees  "known to have been actively involved in politics" from the list of submitted for screening  now before the senate will be withdrawn.
According to the President, the measure is in response to public outcry that such nominees may be biased in carrying out their duties  because of their party affliation. It will be recalled that some political parties and prominent Lagos lawyer, Barrister Femi Falana had pointed out that some of the recently nominated commissioners of INEC are bona fide PDP members.
Load more