Major stakeholders in the nation's entertainment industry will gather at the celebrity hangout, O'jez, National Stadium, Surulere, Lagos, Nigeria, on Sunday, 27 June, to celebrate a distinguished actor, producer and broadcaster, Patrick Doyle.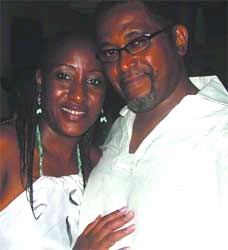 The event, a monthly O'jez Entertainment Forum, an over-a-decade forum that celebrates people that have distinguished themselves in their chosen fields of endeavour, holds on the last Sunday of every month.
Doyle, according to the Chief Executive Officer of the club, Chief Joseph Odobeatu, was nominated to be the special guest at this month's event, "because of his outstanding record as an actor, film producer and seasoned broadcaster. And you know that at O'jez, we celebrate people who have done so well for themselves and the nation at large. Mr. Patrick Doyle has done so well for the nation's entertainment industry. For over two decades, going to three, he has been a major player in the sector, so it was against this backdrop that O'jez Entertainment Forum decided to make Doyle our special guest this June," promising all invited guests an evening to remember.
"As usual, O'jez Entertainment Forum is always one to remember. We try to improve in all editions. So, come 27 June, O'jez will be on fire for Patrick Doyle as all highlife musicians, both young and old, will be on hand to entertain the special guest and his entourage, Odobeatu stated, addding that O'jez and Evergreen bands will back the likes of highlife music maestroes including Fatai Rolling Dollar, Alaba Pedro and Tunde Osofisan.
Load more