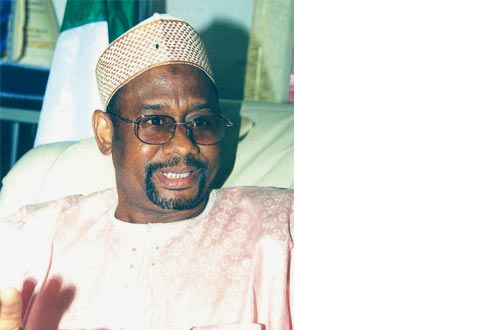 Former Chairman of the National Drug Law Enforcement Agency, NDLEA, Bello Lafiaji, and his personal assistant, Usman Amali, were this morning sentenced to 16 years imprisonment by a Lagos, Nigeria, High Court for corrupt enrichment while in office.
Lafiaji will spend the next four years behind bars while Amali will spend three years as the sentences are to run concurrently.
The two convicts were arraigned in 2008 on a seven-count charge of conspiracy, using their positions to corruptly enrich themselves and receiving money before performing their lawful duties were convicted on six out of the seven counts.
They were sentenced as follows: fours years on count one, two years each on counts three, four, six and seven.
The prosecutor, Bolaji Ayorinde, (SAN), called 12 witnesses including assistant director of investigation, Samuel Gazama and Director of Prosecution and Legal Services, Femi Oloruntoba.
The defence counsel led by Prof. Taiwo Osipitan, (SAN), called five witnesses.
In his judgement, presiding Justice Olusola Williams said that relying on the evidence of Gazama, it was established that money was recovered from the house of a drug suspect, Ikenna Onochie, and was taken to NDLEA office in Lagos and the money got missing. And it was Gazama who narrated how the money got missing. His evidence was not controverted.
—Akin Kuponiyi
Load more