The abysmal performance of the Super Eagles of Nigeria at the ongoing South Africa 2010 is a source of worry to Mohammed Fawehinmi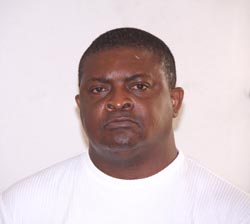 To this end, the son of the late legal luminary has called on the Economic and Financial Crimes Commission, EFCC to investigate the Ministry of Sports over the appointment of Coach Lars Lagerback as the coach of the Eagles.
In a statement signed by Mohammed Fawehinmi, the head of Gani Fawehinmi Chambers, the activist cum legal practitioner questioned the rationale behind the appointment of the Swede and that the people that employed the former Sweden coach did so for their selfish ends.
It added that there is no way the Eagles can go far in the tournament and if they do, it would be by the grace of God.
Fawehinmi argued that the Swede is yet to justify the huge public funds being expended on him, hence the need for the EFCC to look into the books of Ministry of Sports.
The activist stated that the two losses to Argentina and Greece are already bad birthday presents for Nigeria as the country approaches her Golden Jubilee celebration.
He added that there is no longer a need for the country to employ foreign coaches because there are better coaches, who when paid the same amount being paid to Lagerback would even perform better.
Load more