The Civil Liberties Organisation (CLO) has advised the federal government not to appoint the former Chairman of the Independent National Electoral Commission (INEC), Prof. Maurice Iwu, an ambassador to Brazil because of his poor records of public service.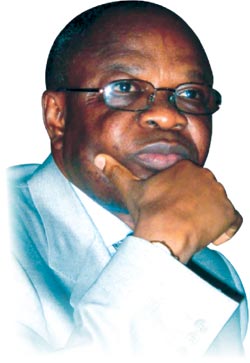 In a statement signed by Igho Akeregha, the organisation said the planned appointment of Iwu as Nigeria's envoy to Brazil "runs against the grain of public expectation."
"It is trite that every Nigerian has the right to aspire for appointment into any office but the CLO, like most Nigerians will be disappointment if President Goodluck Jonathan has indeed concluded plans to appoint Iwu as a foreign envoy representing the country in a strategic country like Brazil.
"If President Jonathan proceeds with the appointment of Iwu, it will clearly show to Nigerians that he cannot be trusted with his promises to rid the country of the vestiges of corruption and restore sanity to the polity," Akeregha stated.
The CLO noted that as the INEC chairman for five years, Prof. Iwu conducted the much criticised 2007 general elections and other bye-elections in the country.
"The elections were regarded across the world as a charade and a mockery of democracy, whereas only Iwu and those who criminally benefited from the electoral shenanigan celebrated its outcome," he added.
Load more