A Bauchi High Court on Friday ordered the reinstatement of Alhaji Garba Gadi as the Deputy Governor of Bauchi State.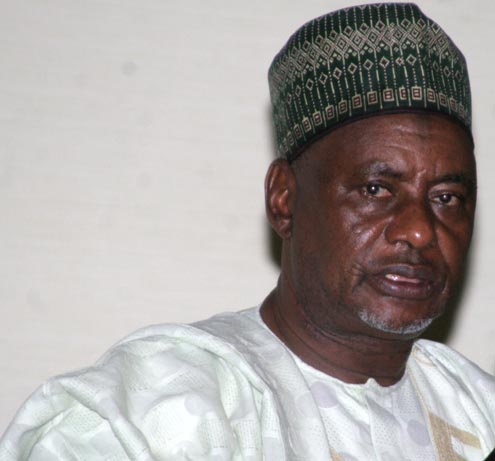 The News Agency of Nigeria (NAN) recalls that Gadi was on August 13, 2009 removed from office for alleged "gross misconduct".
Delivering judgment on the matter, the presiding Judge, Justice Haruna Tsammani, said the removal of Gadi by the State House of Assembly when the matter was pending in court was "unconstitutional, null and void".
The court thereby declared null and void, his removal based on a report of the House of Assembly.
Tsammani also ordered the incumbent deputy governor, Alhaji Babayo Gamawa, to vacate the position forthwith.
The court also ordered the state government to pay Gadi his financial entitlements in his capacity as deputy governor from the date of his removal to date.
Reacting to the judgment, Gadi described the development as "a victory for democracy and the common man" and thanked those who stood by him during his ordeal.
Also reacting, one of the lawyers to Gadi, Mr Sani Garun-Gabas, said "the judgment is a victory for the rule of law, the masses, justice and truth."
The removal followed the adoption of the report of a seven-member panel, constituted by the state Chief Judge, Justice Sabo Darazo, on June 25, 2009, to investigate impeachment charges against Gadi by the State Assembly.
The impeachment motion was supported by 25 out of the 31 members of the House, while four members opposed it.
The panel had found Gadi guilty of collecting double estacodes while on a trip to Saudi Arabia on  pilgrimage, in addition to approving contracts and expenditure above his limit as deputy governor.
Gadi had  challenged the constitution of the panel at a Bauchi High Court on  grounds that two of its members were partisan.
On July 16, 2009, the Court, presided over by Justice Ibrahim Zango, restrained the panel from continuing with its assignment, pending the determination of the motion on notice filed before it by the deputy governor.
Meanwhile, supporters of Gadi were in high spirits and described the  verdict  as  "a landmark judgment."
Load more