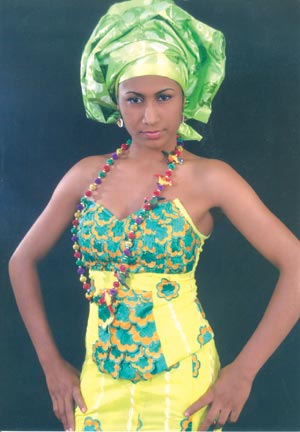 Fast-rising actress, Olayinka Olukunga, otherwise known as Nnena, has denied the rumour spreading like wild fire that she was recently involved in a sex romp with two friends.
Reacting to the report published by a soft-sell magazine recently, Nnena, who got the name from the popular Wale Adenuga Productions serial, Nnena & Friends, where she is playing the lead role, described the rumour as the handiwork of her detractors.
While admitting that she has a serious relationship with Atewo, a member of the Hip Hop group, Skuki (who was also mentioned in the report), Nnena said she didn't have any affair with the other guy in question.
Nnena said: "Yes, I have a serious relationship and the guy's name is Atewo. He is my guy and we are both serious about our relationship. The other guy mentioned in the story made me laugh because I don't have anything big with him.
"When I saw the story, I felt really bad and could not imagine why such stuff was fabricated about me, but I shouldn't see it as enough reason to look back. It's a blatant lie."
The Lagos State-born actress is a Marketing student of the Lagos State University. She is also a singer and model.
Load more