Adeyemi Ademola, a fake policeman who dressed in Nigeria Police uniform with full inspector's rank, was once a Supernumerary police corporal attached to the Ikeja Local Government. He spoke to OLUWOLE ADEBOYE after his arrest.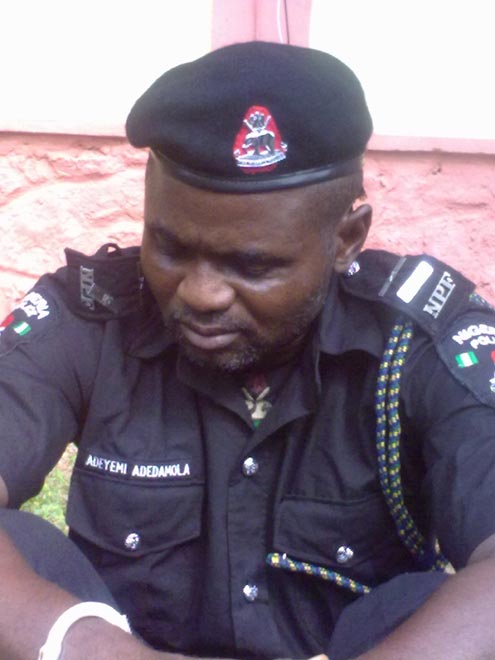 Q: You were once a Supernumerary Police Corporal. How long were you at this job?
A: I was at the job for 10 years. Later, I was sacked and told to go away.
Q: What was your offence?
A: It's personal, not for your own consumption.
Q: How long have you been parading yourself as a police inspector ?
A: Just three years ago.
Q: Why?
A: Because I want to make money, of course.
Q: What do you mean?
A: What most people do not know is that as a policeman, it is easier to make quick money.
Q: Can you tell us how to make money?
A: There are many different ways one can implicate innocent souls. As for me, I put on the uniform to smuggle goods through the border in Ogun State and I also use the uniform to defraud people. It does not pay when you tell the truth.
Q: But do you believe that if you tell the truth always, one day fortune will smile on you and you will become great?
A: I can't wait for that day.
Load more