Argentina beat Mexico 3-1 Sunday to set up a tantalising quarter-final against Germany thanks to a brace from Carlos Tevez with a Gonzalo Higuain strike sandwiched between.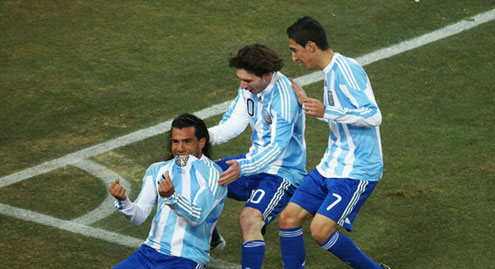 Tevez's opener had been clearly off side and will spark great debate on a day when a refereeing error marked the England Germany match. Tevez however struck a thunderbolt for the third, one of the best individual goals at the World Cup so far.
Mexico played well and can look to a fine control, shimmy and strike from Javier Hernandez on 71 minutes which pegged it back to 3-1 and reflected the role the Central Americans played in this last 16 tie.
Courtesy of AFP
Load more