Germany beat England 4-1 on Sunday with a second half brace from Thomas Muller finishing the job as England chased the game, leaving too much space at the back.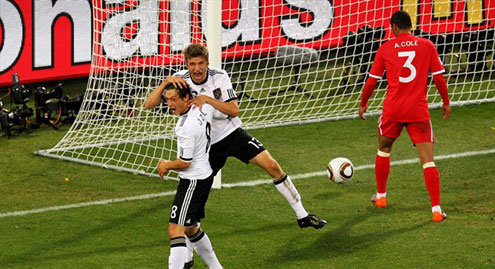 But England fans will be left cursing the referee, who failed to see that Frank Lampard's free kick had bounced off the cross bar and over the line, in an incident which recalled the 1966 World Cup final where England benefitted from a similar error.
But Germany had torn holes in England's defence with first half strikes from Miroslav Klose and Lukas Podolski setting up the win before Matthew Upson headed a peg back goal before half time.
Germany will play the winner of Argentina v Mexico which takes place later Sunday.
Load more