Portuguese defender Ricardo Carvalho speaks about his country's exploits at the ongoing World Cup, his teammate at Chelsea, Nigeria's John Mikel Obi and other related issues in this interview with TUNDE OYEDELE in South Africa.
Q: Portugal had a great game against Brazil in Durban and you must be glad about that…
A: Yes, it's okay, we played our hearts out to avoid a slip in the match. Brazil are a very wonderful squad and the most difficult team in this World Cup. So, we are happy about the outcome. Though no goal for us, we didn't concede any too.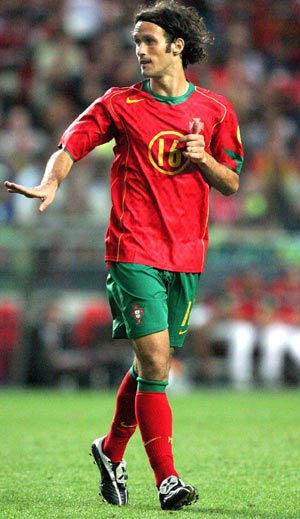 Q: Your game against Brazil recorded many yellow cards, why the temper?
A: It was obvious that both teams were eager to move and getting into the knock out stage became an issue. We felt the pulse of the match and you know, football is a game that's fair in love and war. We are out of it and now looking forward to the next match.
Q: You guys have a big one against Spain on Tuesday (Today), what do you think?
A: That's the match, yes, it's coming too soon but we have to face it. We have been talking about the game and I think it's going to be exciting playing against Spain at this level. They have played some quality games and have an equal chance with us.
Q: Your impression about the first World Cup in Africa?
A: I'm not surprised about the great organisation of 2010 World Cup in South Africa. That's FIFA's standard, apart from that, the host country have performed well so far and it's really exciting playing in such an atmosphere.
Q: The Vuvuzela, do you have one or have you blown it?
A: Oh yes, it's an exciting tool, it's South Africa's nice addition to football spectatorship. I think other countries are catching up with the Vuvuzela bug. It's getting the attention all over the world. For me, it's okay though I haven't tried blowing it.
Q: Are you at home with the controversial Jabulani?
A: I have nothing much to say about the ball. It's the ball we are kicking around and every player has to get used to it. All I know is that the goalkeepers have a lot of nightmare about Jabulani.
Q: Your teammate at Chelsea, John Mikel Obi was not part of Nigeria's World Cup squad to South Africa, have you spoken with him after you guys left Stamford Bridge at the end of last season?
A: Yes, we have spoken but I've missed him in South Africa 2010. It's always fulfilling watching one's teammate play during matches, but he had an operation because of the injury he suffered in England. It's really sad it ruled him out but I'm sure he will be back soon.
Q: How do you see him as a player?
A: I feel happy seeing him play because of his wonderful talents. He is loved by all of us and I think Chelsea have confidence in him. I thought Mikel would play for Nigeria here because he came with the Super Eagles. But, I was told later he was sent packing by the coach. Apart from his injury, I think Nigeria has a lot of talents except that they failed to survive in South Africa.
Load more