The Presidency has refuted media reports that the Economic and Financial Crimes Commission, EFCC has submitted a report of its investigation concerning the alleged N2.3b scam to the President, describing the report as not only false but misleading.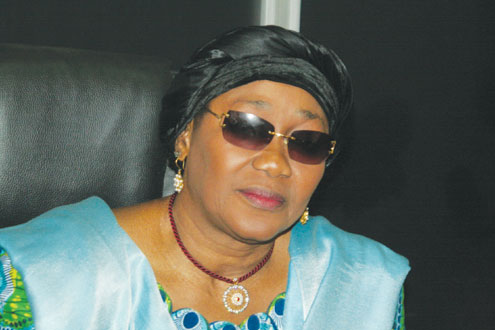 Presidential spokesman, Mr Ima Niboro, told journalists in Abuja yesterday that the Presidency does not receive reports of the anti graft agencies  as they are independent bodies that operate on their own.
'The President does not receive investigative reports from either the EFCC or the ICPC and the President does not interfere in whatever the agencies do", said Niboro.
He therefore described the reports as misleading and incorrect, stating that "it is not true that the President has received any report on the House issue from the EFCC as erroneously reported. Anybody who knows the President will know that he does not in any way get involved in the work of these agencies as he is determined that they preserve their independence as national institutions.
"The EFCC does not report to the President and the President does not receive or expect any report from them. As independent bodies, they know what to do. It will be very unfair to link up the President in these matters. The EFCC has all the powers to investigate, and act according to the laws establishing it'.
A national newspaper had reported on its Monday edition that the EFCC has forwarded its report of investigation on the N2.3b scam currently rocking the leadership of the house to the desk of the President and it is on his table now. According to the newspaper,  the President  received the report before he left for the G-8 summit in Canada last week. The report also said that the EFCC chairman, Mrs Farida Waziri, had equally gave reasons why she had to submit it to the office of the President since it was the late President Umaru Musa Yar'Adua that gave nod for the investigation in the first place.
'But the truth remains that the President has nothing to do with the said report, if any. He has shown no personal interest in the work of the EFCC and does not plan to start now. The President will not interfere or meddle into the affairs of any anti graft agency but will allow them do the work that is expected of them', the Presidential spokesman added.
Load more