Abiodun Lawal, 29, sneaked into the room of a woman trader to steal the sum of N20,000 but he was caught  and beaten silly and almost killed before the police rescued him. He spoke with OLUWOLE ADEBOYE.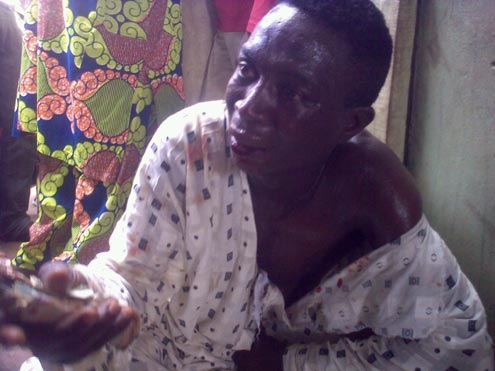 Q: What do you do for a living?
A: I am a danfo driver who plies Ikeja, Oshodi route.
Q: Where are you from?
A: I am from Abeokuta, Ogun State.
Q: Why are you bleeding?
A: Because I stole N20,000 and as I was running, they pursued me and I thank my God that they didn't kill me; they almost set me ablaze.
Q: Why did you steal?
A: I don't even know. I will just hear a voice telling me to go and steal and I won't be able to control myself until when it is done and my eyes will become clear and I will realise my mistake.
Q: How long has this been going on and is there no solution?
A: For two years sir. And they have taken me to herbalists, alfas and various churches and it seems they cannot do it. That is why I have not been able to get a lady that will marry me.
Load more