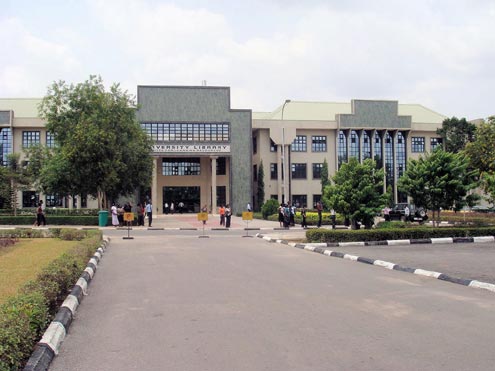 Female students at Covenant University in Ota, Ogun State, Southwest Nigeria, have outshone  their male counterparts in the 2009/2010 academic session by bagging 65 First Class degrees as against 30 for male students, records released by the institution yesterday show. The University's 5th convocation ceremony will take place tomorrow.
The dismal performance of male students is reflected in the number of Third Class they bagged. Out of 38 graduating students who made Third Class at the 2009/2010 academic session, 30 of them are males while only eight are female students.
Documents released to journalists yesterday show further that out of 619 Second Class Upper graduates, 379 of them are female while only 240 are male. The documents also show that out of 388 Second Class Lower graduates, 212 are female while 176 are male.
In all, the documents show that this year, Covenant University will be graduating 1140 students with 95 First Class, 619 Second Class Upper, 388 Second Class Lower and 38 Third Class.
Bishop David Oyedepo, Chancellor of the University, who addressed journalists yesterday at a world press conference, said that his graduates will reshape the battered image of the black race and that of Nigeria where jobs are nowhere to be found.
He said that graduates of the institution do not need to look for the few jobs Nigeria has to offer as they are empowered to be job creators.
Oyedepo said that job security can only be possible when jobs are available, adding that this is not the case in Nigeria.
"We empower our graduates to be job creators, not job seekers because jobs are not available in the first place. It is when jobs are available that we can talk about job security. I think we have a different definition of job security," Oyedepo said.
—Simon Ateba
Load more