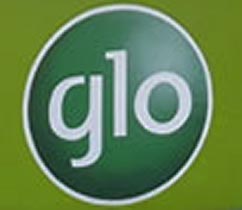 Nigeria's  national carrier, Globacom has rolled out a new subscriber-reward scheme aimed at doling out prizes worth over N70 million within the next 30 days to its active subscribers.
The reward scheme tagged Recharge and Win promo will see lucky subscribers receiving one car every day until July 30, 2010. Also, 90 others will receive 90 motorcycles popularly known as Okada, three per day, for the duration of the scheme.
Other prizes to be won are 300 bicycles with ten bicycles to be given out each day for 30 days, 90 flat screen television sets with three sets to be given out every day and 3,000 multiband radio sets with 100 to be given out every day for the 30 days the promo will last.
According to Globacom's Group Chief Operating Officer, Mr. Mohamed Jameel, it is customary for Globacom to reward its subscribers from time to time. "Globacom remains very grateful to Nigerians who have supported the company and whose patronage has catapulted the network to the top. If Nigerians did not believe in us we would not be the major player that we are now in Nigeria and in the West African sub region", he said.
We are therefore giving back to subscribers to encourage them to continue supporting the company in the coming years.
In a presentation on the modalities of the promo, Valentine Halim of the Glo Promotions Unit explained that to qualify for the prizes, subscribers only need to recharge with a minimum of N500 per week after which their mobile lines will be captured for a draw that will determine the winners.
There will be a draw each week.
After the draw, winners will be announced and prizes will be presented to them at their doorsteps anywhere in the country. "We will deliver the big prizes like cars and motorbikes to the lucky winners wherever they live or work", Halim said.
Globacom rolled out operations on August 29, 2003 with a multiple licence to operate as Nigeria's national telecoms carrier. Glo has since grown to become a major player, not just in Nigeria but in the West African sub region.
It is also reputed to be the most technologically advanced having always set the pace in Value Added Services and up-market products and services such as Blackberry and 3G.
It has also been adjudged the most rewarding telecoms network in Nigeria because of the rate it gives back to its subscribers. Earlier in 2003, Glo had acquired the reputation of offering the best value for money because it pioneered the introduction of per-second billing in the Nigerian telecoms landscape when others said it was not feasible.
Load more