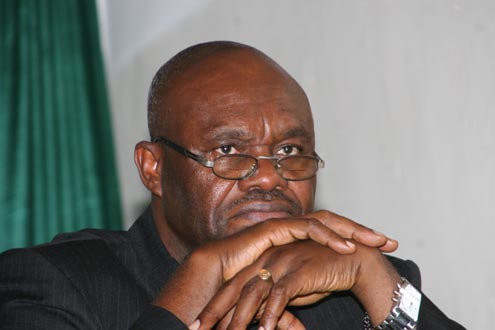 While Nigerians at home and abroad, are happy that President Goodluck Jonathan has banned the Super Eagles from international competitions for the next two years and dissolved the board of Nigeria Football Federation, NFF, the body says it has not been informed of the Eagle's suspension.
President Jonathan, yesterday suspended the senior national football team for two years following their poor showing at the ongoing 2010 FIFA World Cup in South Africa, where the star-studded team failed to win a single match.
The ban sent shockwaves  through African football, with FIFA now likely to hand out a more stringent punishment due to their stance on political interference in football.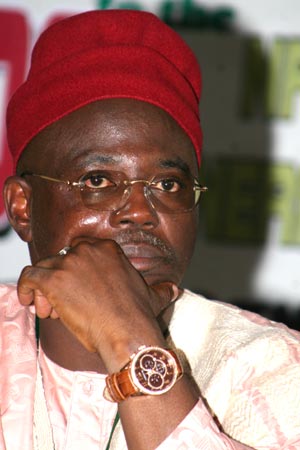 However, Ademola Olajire, a spokesman for the NFF, insists that the governing body has not yet been told the story  concerning their 'suspension'.
Olajire said: "We are yet to be communicated on these decisions."
Another top NFF official told the German press agency, dpa: "We cannot act on what is in the media.
"We are therefore expecting official communication from the relevant authorities before we make our position known on this."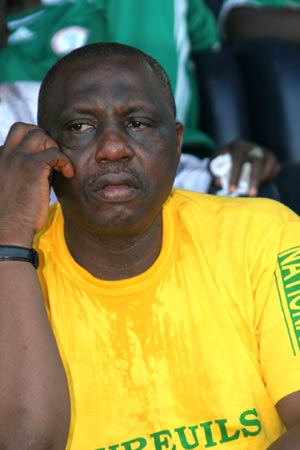 Giving reasons for taking such drastic decision on Nigerian football, which has since yesterday become an issue in the world of football, President Jonathan said the action became necessary for the "reorganisation of the football structure" of the country based on the recommendation of the Presidential Task Force for the 2010 World Cup, which reported "gross misapplication of funds" at South Africa 2010.
The announcement by President Goodluck Jonathan's spokesman also followed corruption allegations that surrounded the team in the run-up to the tournament. Spokesman Ima Niboro said all funds directed toward the NFF would be examined and "all those found wanting will be sanctioned."
Nigeria was eliminated after the group stage with just one point – from a 2-2 tie with South Korea in their last game of the World Cup.
The team nicknamed the Super Eagles by loyal supporters and the Super Chickens by critics, faced almost countrywide derision after finishing third in the African Cup of Nations earlier in the year in Angola.
Load more