An Octogenerian and Action Congress, AC, Chieftain, in Alimosho Local Government Area of Lagos State, Nigeria, Alhaji Chief Oyekan Keye has described the verdict of the Osun State Election Tribunal, led by Justice Garba Alli, as judgement without justice. He urged the Action Congress (AC) candidate, Engr Raufu Aregbesola, to file an appeal.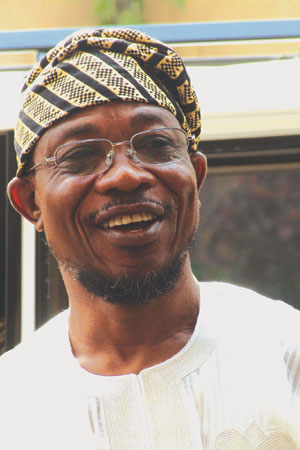 Speaking with P.M.NEWS at a special prayer session organised for Aregbesola by the AC chieftain at Keye Oyekan Memorial Mosque said it was display of "the rule of the strong over the less powerful," adding that "the judgement as delivered by the tribunal questionable.
The Aare Musulumi of Shasha warned that the people may resort to self help if their hopes are continuously dashed.
He was, however, optimistic that hope is not lost and by the grace of God, victory will come, as the battle continues at the Court of Appeal. Alhaji Keye said they would continue to pray fast until the stolen mandate is recovered.
He described Engr Aregbesola as a humble and humane personality, political icon, a man of virtue and astute politician, adding that his leadership qualities as a selfless politician stood him out among his peers as exemplified by his political activities in Lagos and Osun State.
Among the dignitaries that graced the prayer session include Hon. Sola Adekunle, Alimosho  LG chairman, Chief Obisesan (JP) and Barrister Ayo Olugbenro among others.
Load more