Vice President  Mohammed Namadi Sambo, has charged the Debt Management Office (DMO) to explore potential sources of cheap funds for the national economic growth and development.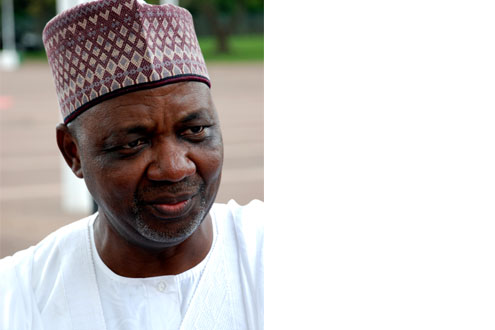 He made this disclosure today while chairing the meeting of the DMO Supervisory Board at the State House, Abuja.
The Vice President stated that, 'the need for potential sources of cheap funds, the amounts available as well as the terms and conditions of such funds which poses a challenge must be surmounted and a strategy evolved for sourcing of funds for national growth and development'. He further charged the DMO to solicit the services of specialist consultants that can assist them effectively.
The DMO is saddled with the responsibility of devising ways of reducing Nigeria's debt burden, exploring options of sourcing cheaper long term capital and encouraging inflow of additional resources. The meeting also discussed a wide range of issues ranging from staff promotion, FGN Bonds for Nigerians in diaspora, to debt data re-structuring for states.
On the issue of the promotion of staff, the meeting advised that it should wait until the full appraisal of staff exercise currently ongoing is completed in the organization.
The DMO had at a recent forum  in London presented FGN Bonds to Nigerians in the United Kingdom with the aim of broadening the investor base for the bond market. Such interaction with Nigerian professionals who participated at the forum, afforded the DMO the opportunity of meeting with registered Primary Dealer Market Makers (PDMMs). The DMO intends to organize similar fora in other countries with high concentration of Nigerians.
The ongoing Debt Data Reconstruction exercise in the 36 states of the federation is targeted at equipping the officers of the DMU's to acquire sufficient skills to correctly collate and validate Domestic Debt Data and Information from Ministries Departments and Agencies (MDA's). To date, the DMO, reflecting the recommendations on appropriate strategies to be adopted in order to reduce Nigeria's debt in the medium and long term, has carried out a Domestic Debt Data Reconstruction exercise in at least six states of the federation, Ekiti, Kaduna, Niger, Imo, Oyo and Osun. It is envisaged that this exercise would have been conducted in 14 more states of the federation by the end of the year 2010.
Those at today meeting include  the Minister of Finance, Mr. Segun Aganga, Director General, DMO, Mr. Abraham Nwankwo, Solicitor General, Federal Ministry of Justice, Mr. Abdullahi Ahmed Yola, and Accountant General of the Federation, Mr. Ibrahim Dankwambo, Director General, CBN, Mr. Suleiman Bardu and Director, DMO, Mrs. A. M. Mohammed.
Load more