Overzealous State Security Service,SSS, personnel stopped media men from covering Vice President,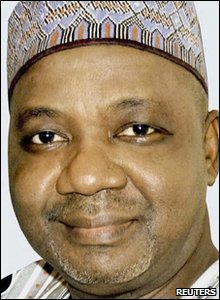 s valedictory session organised for him by Northern Governors' Forum in Kaduna.
The excuse given by the SSS personnel when the Kaduna chapter of the Nigeria Union of Journalist, NUUJ, Chairman Yusuf Idris confronted them on the reason for barring Kaduna press men, was that it was because  the VP would be coming with his media crew.
According to him, there was no need  for Kaduna press to cover the session.
It was this statement from him that led to the threat from the barred journalists to boycott the valedictory session held at the Kaduna  Government House today.
It took the intervention of Kaduna Governor, Patrick Ibrahim Yakowa to calm the protesting journalists from boycotting the event.
Yakowa also apologised for the action of SSS operatives. Â It was after the apology that the Kaduna press agreed to cover the event.
By Femi Adi/KADUNA
Load more